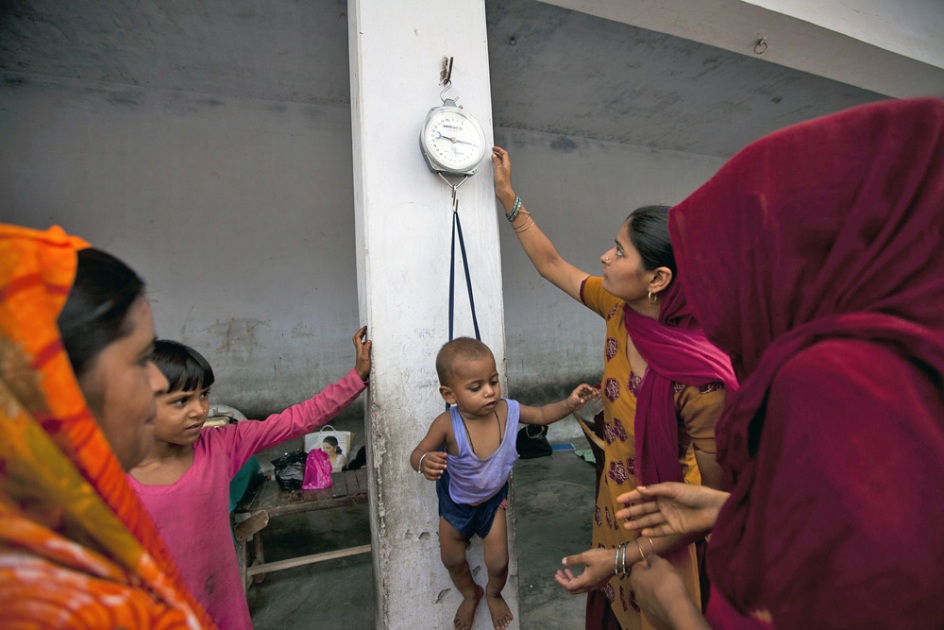 The Poorest Areas Civil Society (PACS) Programme seeks to increase non-discriminatory access to healthcare systems and services for socially excluded groups, through programmes including National Rural Health Mission, Janani Suraksha Yojana, RSBY and ICDS.
Our work on health and nutrition aims to improve the wellbeing of socially excluded people and particularly focuses on reducing maternal and infant mortality rates.
Healthcare programmes
We work with civil society organisations to improve access to a number of healthcare programmes and services:
National Rural Health Mission (NRHM) (2005-12)
The National Rural Health Mission aims to provide comprehensive primary healthcare services, especially to the poor.
Janani Suraksha Yojana (JSY)
The Janani Suraksha Yojana service is implemented under the National Rural Health Mission and works to reduce maternal and neo-natal mortality by promoting institutional delivery among poor pregnant women.
Rashtriya Swasthya Bima Yojana (RSBY)
The RSBY is a new central government health insurance scheme for families living below the poverty line.
Integrated Child Development Services (ICDS)
The ICDS scheme is one of the world's largest programmes for early childhood development.
The role of civil society organisations
PACS-supported civil society organisations (CSOs) are expected to work towards:
An increase in the number of fully functioning village, block and district level government medical centres and village level ICDS centres, to meet government norms.
Discrimination-free public healthcare services.
Regular monitoring of the health of women, teenage girls and children.
Conduct of regular maternal and neo-natal death audits.
Increased awareness of women's health and reproductive rights.
Increased awareness about health systems.
An increase in the number of households of socially excluded groups covered by RSBY.
Children under the age of two are covered under the Special Nutrition Plan (SNP) of the ICDS.
ICDS centres are located in places convenient for socially excluded groups, and are provided services without discrimination.
Communities are made aware of the norms to be followed at ICDS centres.
Members of socially excluded groups, especially women, have representation and a voice in local health committees.