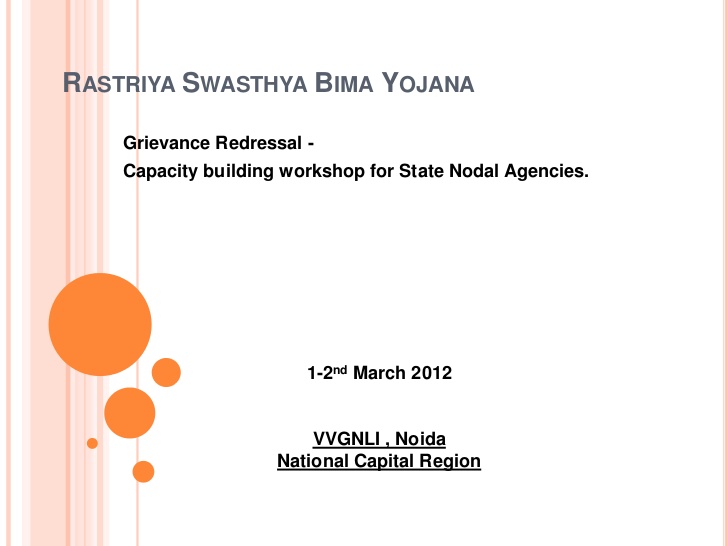 This training course on Rashtriya Swasthya Bima Yojana (RSBY) is designed for participants from Civil Society Organizations (CSOs). The key objectives of this training manual are:
Developing shared understanding and sensitization of the participants on RSBY perspective, processes and steps involved in the scheme implementation of the scheme and role of CSOs in RSBY.
Enhancing participant's knowledge and skills to orient cadre of facilitators at local level, both in rural and urban context.
Building a cadre of facilitators who will facilitate effective implementation of RSBY at community level.